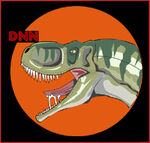 Jurassic World: Fallen Kingdom
Date: 2017-06-22
Author: BastionMonk
Until now we have been in the dark about the title of the upcoming Jurassic World sequel, but now we know: Jurassic World: Fallen Kingdom!
The official Jurassic pages on Facebook and Twitter released pictures of the movie's poster. The logo is similar to JW's logo, with the subtext "Fallen Kingdom". The poster also features Dr. Malcolm's famous one-liner: "Life finds a way."
This news comes precisely one year before the movie will hit the cinemas in the United States. It was also revealed that in some places in Europe the movie will premier on June 7.
The production of JW: FK is going well. They have been shooting for 80 days. On June 9 the last scenes were shot in the UK, at Pinewood Studios. Since then, the cast and crew have arrived at Hawaii. Here they are going to shoot the scenes set on Isla Nublar.
For more information and pictures: click here.
Jurassic World II "over half way now!"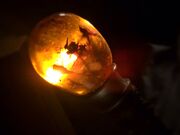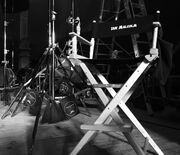 Date: 2017-05-10
Author: BastionMonk
The shooting of Jurassic World II has reached a significant point. On April 21 Frank Marshall tweeted that the shooting was "almost at the halfway point". Today, director J. A. Bayona tweeted a picture of the illuminated tip of an amber cane. Precisely the kind John Hammond possessed. He wrote: "Over half way now!" It is good to know that the shooting is on schedule.
Coincidentally, Colin Trevorrow tweeted a picture of a director's chair with the name "Ian Malcolm". Marshall explained: "A new chair was added to the set today..." This suggests that Jeff Goldblum, the actor who portrays Malcolm's character, arrived at the set today. The fact that Goldblum arrives on the set when more than half of the scenes are already shot, suggests that Malcolm will not be a main character in the new film.
Malcolm returns in Jurassic World II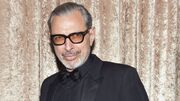 Date: 2017-04-26
Author: BastionMonk
The Hollywood Reporter released an article article saying that actor Jeff Goldblum, who portrayed the character Dr. Ian Malcolm, will star in Jurassic World II. Frank Marshall also acknowledged this on Twitter.
Are you excited about Malcolm's return? Share your thoughts here.
Jurassic World II Easter Eggs
Date: 2017-04-19
Author: BastionMonk
I hope you all had a happy Easter. On the first day of Easter, April 16th, Colin Trevorrow shared a picture on twitter of a group of dinosaur eggs in an incubator. I do not know if this is a picture from the Jurassic World II set or a stock picture of the Hammond Creation Lab set. I hope that this image indicates we will see dinosaur cloning facilities in the new film.
Want to share your thoughts about this? Head to the forum
Happy scary Halloween
Date: 2016-10-31
Author: BastionMonk
I hope you all had or going to have a nice and scary Halloween/Samhain/Bonfire Night!
We have tried to dress-up this wiki for the occasion. The Jurassic franchise has all the elements for a scary Halloween story. Abandoned spooky buildings in the forest, bloodthirsty monsters lurking in the night, mad scientists, unnatural hybrids etc. I hope Universal will one day produce a booklet or short movie about Halloween in a Jurassic setting. A well-written fan fiction would also be nice.
Care to tell how your Halloween was? Write about it over here.
Brief PSA about the raptors in Jurassic World
Date: 2016-02-14
Author: Mjamnnella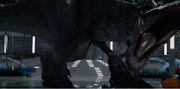 It has come to my attention that many people are having misconceptions about the ending to Jurassic World and I would like to address this. In the main street battle, one Velociraptor was burnt and the other was tossed. For a while, the burnt raptor was thought to have been Echo, and the tossed raptor was thought to be Delta.
Now that there are better photos of this scene, we can now come to the conclusion that Delta was burnt on the grill and Echo the raptor tossed.
Please don't make this mistake in the future and thank you for taking the time to read this.
News archive: DNN Newsland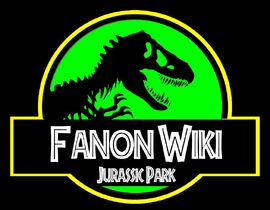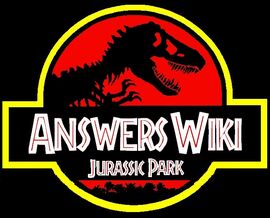 To create a new page, enter the title below.


Create blog post
Refresh
I'll admit it this has on my mind for a long time, and lately its just been getting more and more motivating to just put it out there.  Even if no one else agrees with me, which I can fully comprehen…

Read more >

What ideas do you have for Mattel's Jurassic Park/World toy line?

Read more >
See more >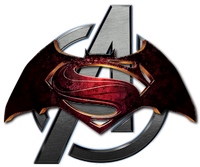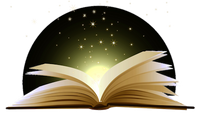 General Literature
Go to these sites for info or for help with your own wiki!
Bourne • Fifty Shades of Grey • The Giver • The Handmaid's Tale • In Death • James Bond • Jurassic Park Universe • The Last Kingdom • Outlander • Sherlock Holmes
Want your community included? See how!