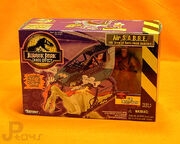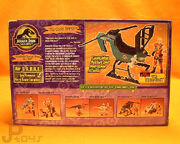 Air Sabre is small airborne vehicle which is one of the four from the Chaos Effect toy line. It looks like small helicopter and comes with Dieter Stark figure. It features a launching rocket and landing gear that works a capture claw.
Ad blocker interference detected!
Wikia is a free-to-use site that makes money from advertising. We have a modified experience for viewers using ad blockers

Wikia is not accessible if you've made further modifications. Remove the custom ad blocker rule(s) and the page will load as expected.