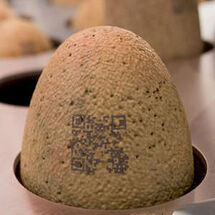 Dinosaur Hatching is an attraction at Jurassic World that takes place in the Creation Labs Hatchery. It allows visitors to experience firsthand baby Dinosaurs hatching.
"Witness Jurassic World's baby dinos break out of their shells before your eyes in the Creation Lab's Hatchery. See these little miracles squawk to life before they're taken to the nursery.
Ad blocker interference detected!
Wikia is a free-to-use site that makes money from advertising. We have a modified experience for viewers using ad blockers

Wikia is not accessible if you've made further modifications. Remove the custom ad blocker rule(s) and the page will load as expected.