This page needs serious attention!
---
This article does not currently meet the standards set at
Park Pedia: The Jurassic Park Wiki. Please feel free to edit it, and pose any
questions you might have on the article's talk page.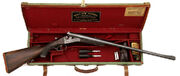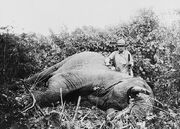 Roland's gun is a double rifle, chambered in .600 Nitro Express, the gun was made by Butch Searcy, a well regarded California gun builder who specializes in high end hunting rifles, mostly bolt actions and double rifles.
Due to its large size is used for hunting elephants, rhinos and other large animals. The gun was used in The Lost World: Jurassic Park.
Ad blocker interference detected!
Wikia is a free-to-use site that makes money from advertising. We have a modified experience for viewers using ad blockers

Wikia is not accessible if you've made further modifications. Remove the custom ad blocker rule(s) and the page will load as expected.