Entelodon



Name meaning

"Perfect Teeth [1]"

Diet

Carnivore

Height

1 meter (3 ft)

Length

3 meters (10 ft)

Weight

453 kg (1,000 pounds)

Range

Patagonia

Game appearances

Template Source
The Entelodon, also know by its nickname the "Killer Pig"[2], was a prehistoric mammal that lived through the Eocene and the Oligocene epochs. Entelodon resembled a warthog the size of a cow[3], but it and its relatives like Daeodon and Archaeotherium were more closely related to hippos than pigs. Entelodon was most likely not an intelligent animal judging by the size of its brain.[4]
| | |
| --- | --- |
| | Wikipedia has a more detailed and comprehensive article on Entelodon |
Information
Edit
Cost and Time to Hatch
Availability
Common
DNA Research
5,000 x10
Placement Cost
33,550
Incubation Time
22:01:59
336
Dimensions
Unknown
In Jurassic Park: Builder Entelodon can be created in the Glacier Park section. It is the first animal in the Glacier Park with its creation being required to complete the mission Paradise on Ice.

Level-Based Stats
Edit
Level
Unmodified Earning Rates (2 Hrs)
Feeding Costs (Glacier Meat)
Ferocity
Life
Attack
1
600 (300 / Hour)
60 (x5 = 300)
2
662 (331 / Hour)
99 (x5 = 495)
3
724 (362 / Hour)
138 (x5 = 690)
4
784 (392 / Hour)
178 (x5 = 890)
5
846 (423 / Hour)
217 (x5 = 1,085)
6
907 (454 / Hour)
257 (x5 = 1,285)
7
969 (485 / Hour)
296 (x5 = 1,480)
8
1,030 (515 / Hour)
336 (x5 = 1,680)
9
1,092 (546 / Hour)
375 (x5 = 1,875)
10
1,154 (577 / Hour)
Evolve: 10,000 per attempt
12
120
15-93
11
1,216 (608 / Hour)
454 (x5 = 2,270)
12
1,276 (638 / Hour)
494 (x5 = 2,470)
13
1,338 (669 / Hour)
533 (x5 = 2,665)
16
156
20-122
14
1,400 (700 / Hour)
573 (x5 = 2,865)
15
1,462 (731 / Hour)
612 (x5 = 3,060)
16
1,524 (762 / Hour)
652 (x5 = 3,260)
17
1,584 (792 / Hour)
691 (x5 = 3,455)
18
1,646 (823 / Hour)
731 (x5 = 3,655)
19
1,708 (854 / Hour)
770 (x5 = 3,850)
20
1,770 (885 / Hour)
Evolve: 15,000 per attempt
21
1,830 (915 / Hour)
849 (x5 = 4,245)
22
1,892 (946 / Hour)
889 (x5 = 4,445)
23
1,954 (977 / Hour)
928 (x5 = 4,640)
24
2,016 (1,008 / Hour)
967 (x5 = 4,835)
25
2,076 (1,038 / Hour)
1,007 (x5 = 5,035)
26
2,138 (1,069 / Hour)
1,046 (x5 = 5,230)
27
2,200 (1,100 / Hour)
1,086 (x5 = 5,430)
28
2,262 (1,131 / Hour)
1,125 (x5 = 5,625)
29
2,324 (1,162 / Hour)
1,165 (x5 = 5,825)
30
2,384 (1,192 / Hour)
Evolve: 20,000 per attempt
31
2,446 (1,223 / Hour)
1,224 (x5 = 6,120)
32
2,508 (1,254 / Hour)
1,283 (x5 = 6,415)
33
2,570 (1,285 / Hour)
1,323 (x5 = 6,615)
34
2,630 (1,315 / Hour)
1,362 (x5 = 6,810)
35
2,692 (1,346 / Hour)
1,402 (x5 = 7,010)
36
2,754 (1,377 / Hour)
1,441 (x5 = 7,205)
37
2,816 (1,408 / Hour)
1,481 (x5 = 7,405)
38
2,876 (1,438 / Hour)
1,520 (x5 = 7,600)
39
2,928 (1,469 / Hour)
1,560 (x5 = 7,800)
40
3,000 (1,500 / Hour)
MAX
48
480
61-367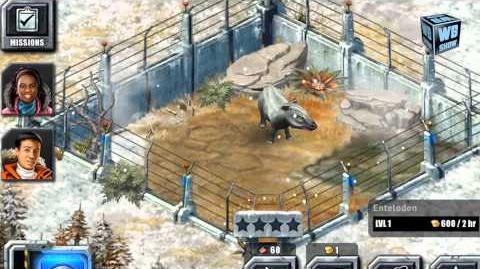 References
Edit