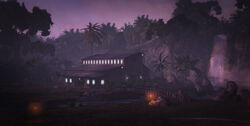 The Isla Nublar Research Lab was a laboratory that appears in Jurassic Park: The Game. It was located at the north point of Isla Nublar, next to the Quarantine pen. It was situated beside a small lake with a waterfall that lead to a river. A dirt road was connected to the laboratory via a bridge.
Dr. Sorkin was relocated to this laboratory by InGen to allow Dr. Wu to meet the goals required for the park to launch on schedule. She made a research about the Parasaurolophus behaviors and secretly performed research on the Troodons from this lab.[1]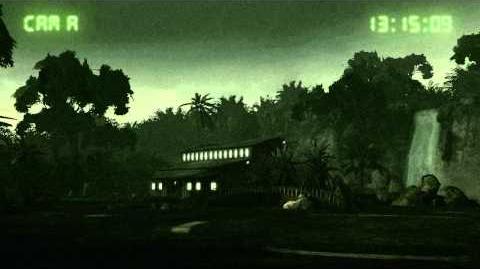 On the Tour the Island website, the following video of the lab was shown. The outside view is taken by camera CAM A, the inside shot is taken by CAM B.

↑ Tour the Island website at telltalegames.com. It contains limited information about the lab