Joseph Mazzello is an American actor who portrayed Tim Murphy in Jurassic Park.
Joseph Mazzello played the character of Tim Murphy in the 1993 movie Jurassic Park, when he was 9. He received the part after it was promised to him by Steven Spielberg because he was turned down for the role of Rufio in Hook for being too young.
Because Jurassic Park had popularised dinosaurs the surnames of its main actors were used to make the species name of the Tianchisaurus genus. The species name has become nedegoapeferima, in which the last two letters, ma are the first two letters of Mazzello.
Joseph also made a cameo appearance as Tim Murphy in The Lost World: Jurassic Park.
Selected filmography
Edit
G.I. Joe Retaliation (2012) .... Mouse
The Social Network (2011).... Dustin Moskovitz
The Pacific (2010) ... Eugene Sledge
Matters of Life and Death (2007) .... David Jennings
The Sensation of Sight (2006) .... Tripp
The Hollow (2004) (V) .... Scott
Raising Helen (2004) .... Prom Date Peter
Wooly Boys (2001) .... Charles
Simon Birch (1998) .... Joseph 'Joe' Wenteworth
Star Kid (1997) .... Spencer Griffith
The Lost World: Jurassic Park (1997) .... Tim Murphy
Three Wishes (1995) .... Tom Holman
The Cure (1995) .... Dexter
A Father for Charlie (1995) (TV) .... Charlie
The River Wild (1994) .... Roarke
Shadowlands (1993) .... Douglas Gresham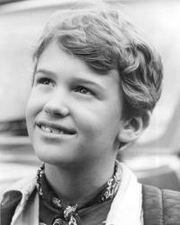 Jurassic Park (1993) .... Tim Murphy
Desperate Choices: To Save My Child (1992) (TV) (as Joe Mazzello) .... Willy Robbins
Jersey Girl (1992) .... Jason
Radio Flyer (1992) .... Bobby Wright
Presumed Innocent (1990) .... Wendell McGaffney
Unspeakable Acts (1990) (TV) (as Joe Mazzello) .... Jason Harrison