After the release of Jurassic Park III in 2001 Kaiyodo produced a special series of dinosaur figures inspired by JPIII. It was a series of 12 dinosaur figures and a figure of Spinosaur's cranial bones. The line was exploited by the Japanese Coca Cola and the Lawson store.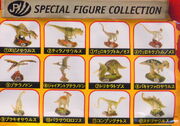 The 12 dinosaurs resembled their appearance in Jurassic Park III.

A Spinosaurus and a figure of Spinosaurus's cranial bones.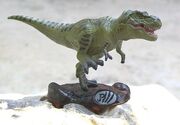 A figure of Tyrannosaurus rex. It has the green colour from JPIII.


The figure of a male and a female Velociraptor.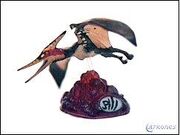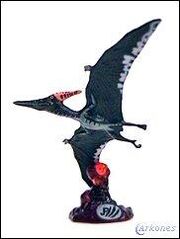 The figure of a female Pteranodon and a male Pteranodon.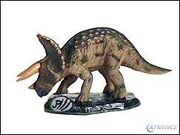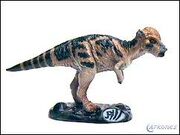 The Pachycephalosaurus never appeared in the movie, but it did appear in The Lost World: Jurassic Park.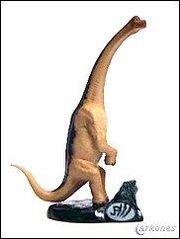 A Brachiosaurus in an erected position.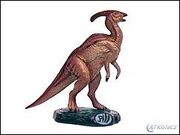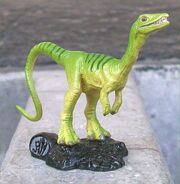 A Compsognathus figure, it is quite large compared to the other figures.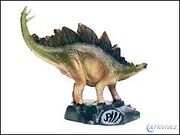 External links
Edit
Ad blocker interference detected!
Wikia is a free-to-use site that makes money from advertising. We have a modified experience for viewers using ad blockers

Wikia is not accessible if you've made further modifications. Remove the custom ad blocker rule(s) and the page will load as expected.