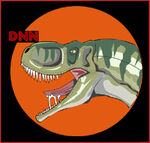 October Style Update
Date: 2018-09-29
Author: Mjmannella
Salutations readers! I believe this is my first post on the front page on the Wikia, and it's about time too!
You may have noticed that the Wikia has gotten a spookier look as of now. The colours are also somewhat more classic, so fans nostalgic for the original trilogy are sure to love the new look! If you have any suggestions about how the Wikia should look, feel free to message me about it!
Jurassic World: Fallen Kingdom came and left the big screen, but now you can buy it physically and/or digitally! I highly recommend it picking this one up. Jurassic World Evolution also got a big update a few weeks ago, it's got a lot of improvements like more realistic carnivore AI and longer lifespans for dinosaurs!
Happy Holidays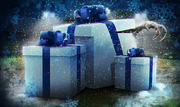 Date: 2017-12-24
Author: BastionMonk
Well, the Longest Night has passed us. The days are starting to get longer second by second. That asks for a celebration :)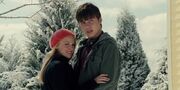 I wish you all a happy Christmas / Yule / Winter Solstice / New Year's Eve! I hope you have a good time. Please spend it offline with your loved ones. Not editing this wiki :) I am going to watch Jurassic World because it is set during Christmas.
2018 will be a great year for Jurassic fans. It will give us Jurassic World: Fallen Kingdom and Jurassic World: Evolution! I hope we can find the time and patience to work together to create one of the best guides for both media on the web.
Jurassic World: Fallen Kingdom trailer is here!
Date: 2017-12-08
Author: BastionMonk
Hello there,
With less than 200 days until Jurassic World: Fallen Kingdom will appear in the theatres, it is about time the first trailers get released. In the last few days a couple of very nice teasers were released:
These teasers gave us a decent impression of the film and some of the new dinosaurs we are going to see.
However, today the first full trailer appeared on social media:
Tell us what you think about it over here.
Jurassic World: Fallen Kingdom
Date: 2017-06-22
Author: BastionMonk
Until now we have been in the dark about the title of the upcoming Jurassic World sequel, but now we know: Jurassic World: Fallen Kingdom!
The official Jurassic pages on Facebook and Twitter released pictures of the movie's poster. The logo is similar to JW's logo, with the subtext "Fallen Kingdom". The poster also features Dr. Malcolm's famous one-liner: "Life finds a way."
This news comes precisely one year before the movie will hit the cinemas in the United States. It was also revealed that in some places in Europe the movie will premier on June 7.
The production of JW: FK is going well. They have been shooting for 80 days. On June 9 the last scenes were shot in the UK, at Pinewood Studios. Since then, the cast and crew have arrived at Hawaii. Here they are going to shoot the scenes set on Isla Nublar.
For more information and pictures: click here.
Jurassic World II "over half way now!"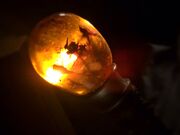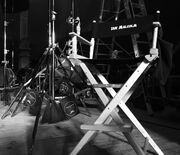 Date: 2017-05-10
Author: BastionMonk
The shooting of Jurassic World II has reached a significant point. On April 21 Frank Marshall tweeted that the shooting was "almost at the halfway point". Today, director J. A. Bayona tweeted a picture of the illuminated tip of an amber cane. Precisely the kind John Hammond possessed. He wrote: "Over half way now!" It is good to know that the shooting is on schedule.
Coincidentally, Colin Trevorrow tweeted a picture of a director's chair with the name "Ian Malcolm". Marshall explained: "A new chair was added to the set today..." This suggests that Jeff Goldblum, the actor who portrays Malcolm's character, arrived at the set today. The fact that Goldblum arrives on the set when more than half of the scenes are already shot, suggests that Malcolm will not be a main character in the new film.
Malcolm returns in Jurassic World II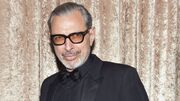 Date: 2017-04-26
Author: BastionMonk
The Hollywood Reporter released an article article saying that actor Jeff Goldblum, who portrayed the character Dr. Ian Malcolm, will star in Jurassic World II. Frank Marshall also acknowledged this on Twitter.
Are you excited about Malcolm's return? Share your thoughts here.
News archive: DNN Newsland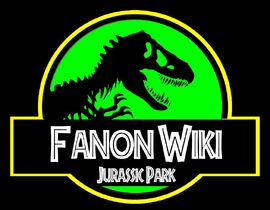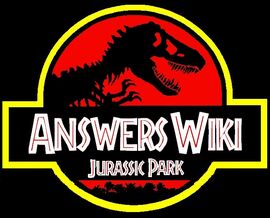 To create a new page, enter the title below.


Create blog post
Refresh
I just encountered a video that might signal something big.

I just happened to stumble upon this video on YouTube from a user named JurassicFan95, where he uploaded a Spanish video saying what was goi…

Read more >

Okay, so you might be wondering why I would write a blog. I would like to make something clear; this is a blog that was written by me just for fun that politely disagrees with a video that criticized…

Read more >

Basically, this is for the skins that they should've added as film, webiste or novel references.




Read more >
See more >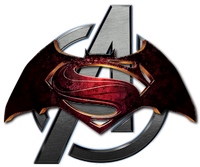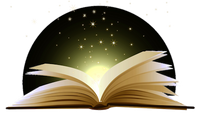 General Literature
Go to these sites for info or for help with your own wiki!
Bourne • Fifty Shades of Grey • The Handmaid's Tale • In Death • James Bond • Jurassic Park • The Last Kingdom • Left Behind • Les Misérables • Little Britches • Outlander • Sherlock Holmes • The Work and the Glory
Want your community included? See how!