Masrani Global: Jurassic World Site Launches

Date: 2014-11-20
Author: John Alfred Hammond, CEO

After much anticipation, Universal Studios recently released a "Teaser Site" for Jurassic World. The site features an in-universe look from the perspective of the Masrani Global Corporation , a multi-divisional corporate firm that has developed Jurassic World following the buyout of InGen in 1997. Also featured are exclusive photos and informative articles about the upcoming film, hidden as if advertisements. If interested, you can use the following links to:
Go to Masrani Global: http://www.masraniglobal.com/main.html
Go to my blog to discuss this exciting news: Jurassic Park Teaser Website Launches!
Maps
Date: 2014-07-23
Author: BastionMonk

Wikia has an interesting new feature. Maps! Wikia Maps is a fan-authored mapping tool that's easy to use. Upload real-world places, images, or fictional universes to chronicle and share information across the web. Watch the introduction video here. I remember that, from the early days of this wiki, users requested an interactive map of the islands that link to the articles about the places and events. Now, finally, we can create these interactive maps. I have started to create a map with all the locations in the JP novels. You can click here and create more maps.
Jurassic World expert
Date: 2014-07-04
Author: BastionMonk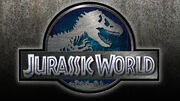 Our articles Jurassic World, Jurassic World/Rumours and Jurassic World/Production are in a very bad shape. We need someone who can write properly and will keep the articles free of vandals and update them as soon as there is new trustworthy news. And we need that someone now.
Do you want to take this job? Please respond here.
New Admin
Date: 2014-04-04
Author: BastionMonk

Collector1 has made a tsunami of edits in the last weeks. I hope this diligence was sparked by my new Mission-reward system.
I'm still busy calculation the rewards of all his edits. Nonetheless, I'm sure he has earned over 100 Experience Points. 100 XP is the threshold for becoming an admin. So, my fellow ParkPedians, welcome your new admin.

News archive: DNN Newsland





To create a new page, enter the title below.


Create blog post
Refresh
I have decided of opening a non-profit business of making custom dinosaur cards from Jurassic World: The Game! Here's some examples of what I mean:




Lucky for you, I'm taking requests! Here's what you …

Read more >
See more >