In 1993 SkyBox International produced a Jurassic Park themed pogs game. Pogs games were popular during the early 1990s.
"Pog" refers to both the game and the discs used to play the game.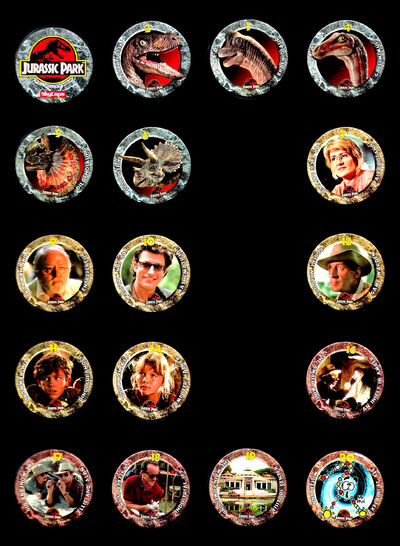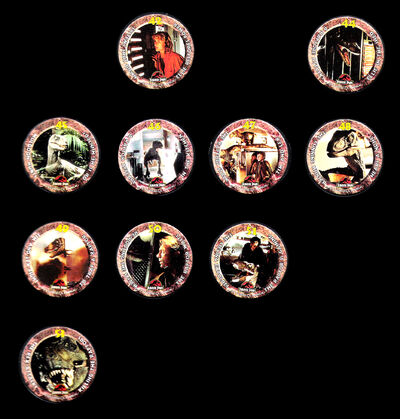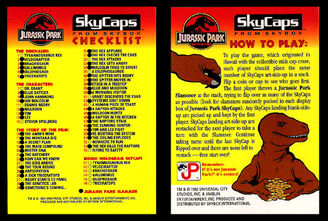 The rules of the game were the same as other pogs games. The rules were explained on the box.
Related sites
Edit
Information and images of pogs, tazos, flippos and other milkcaps
All pictures are uploaded by My Name Is Tom