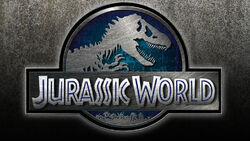 Jurassic World begin production on April 14, 2014 in Hawaii.
Writing the script
Edit
Content needed
Animatronics
Edit
Jurassic World is the first Jurassic Park film in which the animatronics are not created by Stan Winston, who died in 2008. In 2013 Jurassic Park veteran Phil Tippett was hired as dinosaur supervisor.[1] Legacy Effects (formally Stan Winston Studios) is hired to create the animatronics.[2]
Shooting on location
Edit
April 11th: The shooting of JW started at the Honolulu Zoo.
June 4th: Jurassic World starts in New Orleans. [3]

June 27th: Jurassic World begins shooting at NASA's Facility. (Date might not be accurate)

Content needed
Animations
Edit
Content needed
Film editing
Edit
Content needed
Animatronics
Edit
Shooting on location
Edit
Kauai or Oahu. Please help to sort these things.
New Orleans
Edit
Chris Pratt's Jurassic World Journals
Edit
References
Edit
↑ Phil Tippet (2014-12-18) In Facebook [Personal Page]. Retrieved July 8, 2014, from https://www.facebook.com/PhilTippett/posts/10152133875512068.
↑ Some sources say Industrial Light & Magic, others say Legacy Effects.
↑ shooting starts in New Orleans, cinemablend.com
Ad blocker interference detected!
Wikia is a free-to-use site that makes money from advertising. We have a modified experience for viewers using ad blockers

Wikia is not accessible if you've made further modifications. Remove the custom ad blocker rule(s) and the page will load as expected.