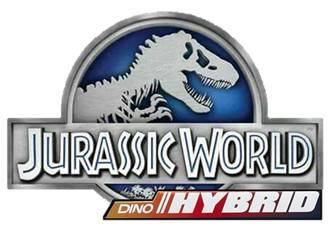 Jurassic World: Dino Hybrid
is an upcoming toy line set to be released in 2016 that primarily features genetically modified hybrid dinosaurs, many of which appear in
Jurassic World: The Game
. It can be seen as the spiritual successor to the 1997
Kenner
toy line
Jurassic Park: Chaos Effect
.
Retrieved from Toys R Us inventory listings.[1]
Notes and referecnes
Edit
↑ JurassicWorld.org - Exclusive First Look at 2016 Hasbro Jurassic World Dino Hybrid toys! (January 2, 2016) Retrieved from http://jurassicworld.org/?id=373
Ad blocker interference detected!
Wikia is a free-to-use site that makes money from advertising. We have a modified experience for viewers using ad blockers

Wikia is not accessible if you've made further modifications. Remove the custom ad blocker rule(s) and the page will load as expected.