Lourinhanosaurus



Name meaning

"Lourinhã Lizard"

Diet

Carnivore

Height

11 feet (3.4 metres)

Length

23 feet (8 metres)

Weight

1 ton

Range

Portugal

Birth type

Egg

Movie canon appearances

Jurassic Park III (unused posters only)

Template Source
Lourinhanosaurus was a theropod dinosaur known to have lived in what is now for Portugal in the Late Jurassic period. It was first discovered in 1998 and the most notable specimen found of Lourinhanosaurus was a fossil embryo.
Behind the scenes
Edit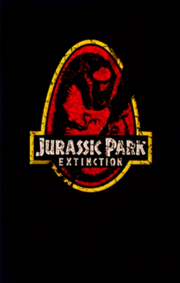 Several unused early designs of the logo for Jurassic Park III (then titled Jurassic Park: Extinction) feature the skeleton of a dinosaur embryo that closely resembles the fossil embryo of Lourinhanosaurus.
Ad blocker interference detected!
Wikia is a free-to-use site that makes money from advertising. We have a modified experience for viewers using ad blockers

Wikia is not accessible if you've made further modifications. Remove the custom ad blocker rule(s) and the page will load as expected.