RaptorPass #19: Feeding Time featured a faux promotional video of the Jurassic World attractions T. rex Kingdom and Mosasaurus Feeding Show.
The video was uploaded at October 22 2015. The RaptorPass was released at October 27.[1]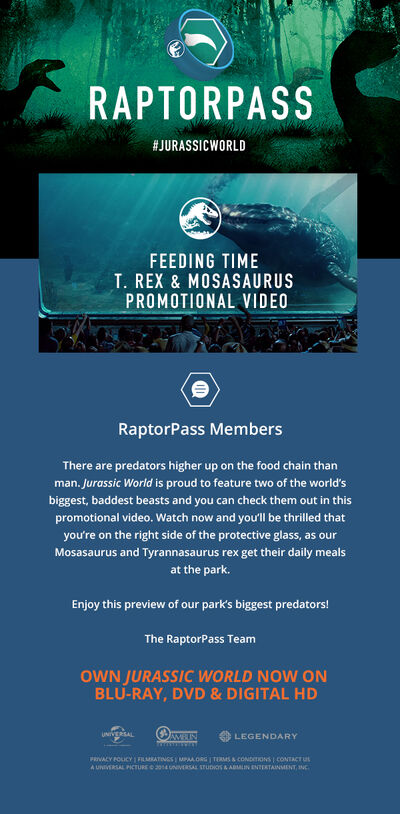 Description
Edit
RAPTORPASS #19
Release Date: 2015-10-27
Experience the thrills and terror of feeding time at Jurassic World with this promotional video featuring T. rex and the mighty Mosasaurus (sic).
References
Edit