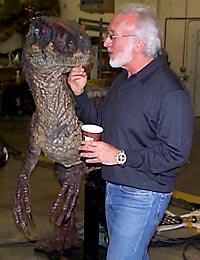 Stan Winston Studio is the studio that produced all of the animations for the Jurassic Park Film Series. Although Stan Winston passed away, the staff will continue to create animatronic for films.
In 1972, Winston established his own company, Stan Winston Studio, and won an Emmy Award for his effects work on the telefilm Gargoyles. Over the next seven years, Winston continued to receive Emmy nominations for work on projects such as The Autobiography of Miss Jane Pittman. Winston also created the Wookiee costumes for the 1978 Star Wars Holiday Special.
Stan Winston died on June 15, 2008 of multiple myeloma, a cancer of blood cells. He was 62 and had been suffering for 7 years.