The Dinosaurs of Jurassic Park was a traveling exhibition based on the hit film Jurassic Park that ran from 1993-1997 where it was succeeded by an updated version called The Dinosaurs of Jurassic Park: The Lost World to coincide with the release of The Lost World: Jurassic Park in 1997.
Biography
Edit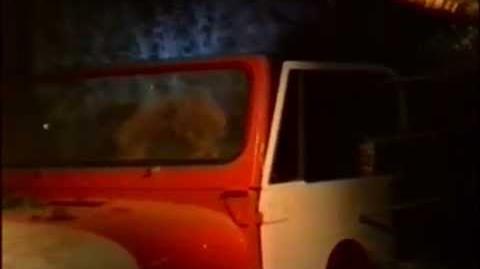 Two different accounts are given for how the idea was created. One account states that Peter May, who created the replica dinosaurs inside the film's Visitor Center,[1] suggested to Jurassic Park director Steven Spielberg the idea to create an exhibit based on the film. May recalled that Spielberg allowed this proposed exhibit as long it was "under the banner of a non-profit organization" and that the profits went to the scientific field of Paleontology. Thus the proceeds went to an organization called the Dinosaur Society and the American Museum of Natural History.[2] The other account is by advisor for the film Don Lessem who was also the founder of the Dinosaur Society.[3] After filming had ended for Jurassic Park, Lessem asked director Steven Spielberg what was to be done with the leftover props used in the film, to which Steven replied "I don't know. You want it?" Lessem then came up with the idea of creating the exhibit as a charitable trust with profits going to the Dinosaur Society to fund dinosaur-hunting expeditions from around the world. He then enlisted Speilberg's assistant to get permission to use props from the movie for an exhibit, to which he did.[4][5][6]
The exhibit first opened in conjunction with the movie at the American Museum of Natural History.[7]
The traveling exhibit featured dinosaurs such as Tyrannosaurus rex, Velociraptor, Brachiosaurus, and Struthiomimus, who filled in the role of Gallimimus from the film.
Notes and references
Edit