The Lost World: Jurassic Park Tour Guidebook
Talk

0
Share
The Lost World: Jurassic Park Tour Guidebook was the guidebook of the book entitled "The Lost World: Jurassic Park Tour" that traveled the world in 1996 and 1997 to promote the new movie.
These are scans of the Dutch version of the book.
Page 2 and 3
Edit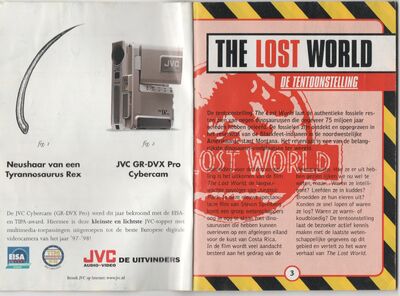 Pages 4 and 5
Edit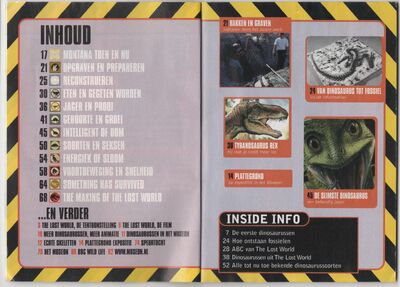 Pages 6 and 7
Edit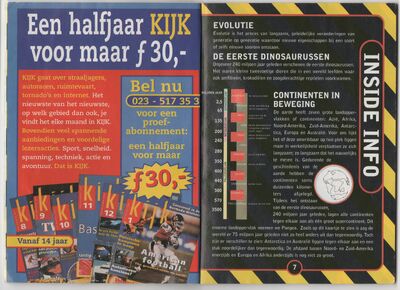 Pages 8 and 9
Edit
Pages 10 and 11
Edit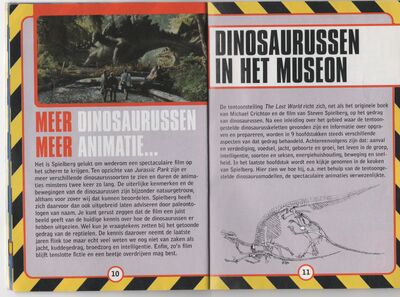 Pages 12 and 15
Edit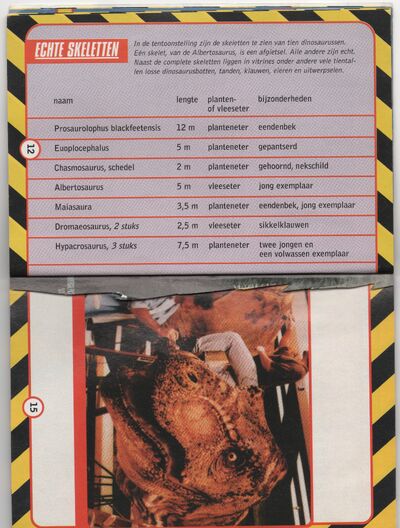 Pages 16 and 17
Edit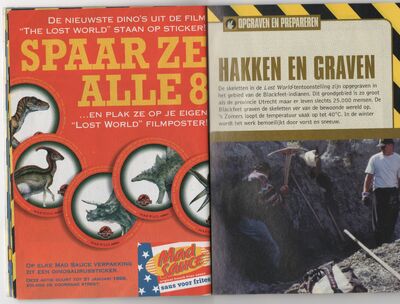 Pages 62 and 63
Edit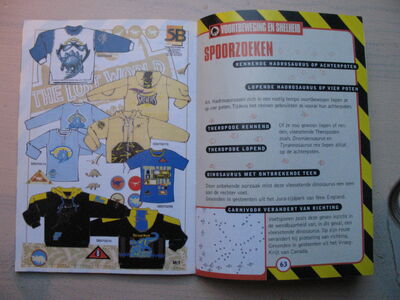 Ad blocker interference detected!
Wikia is a free-to-use site that makes money from advertising. We have a modified experience for viewers using ad blockers

Wikia is not accessible if you've made further modifications. Remove the custom ad blocker rule(s) and the page will load as expected.