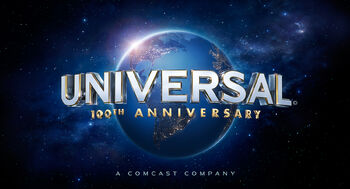 Universal Studios is a company that produced the films of Jurassic Park. Its production studios are located at 100 Universal City Plaza Drive in Universal City, California. Distribution and other corporate offices are based in New York City. In 1997, Universal Pictures logo from 1990 with MCA byline ended during the Universal Pictures 1997 variant from The Lost World. In 2011, Universal Studios Used the 1990 logo without MCA Byline movie from The Thing 2011.
Stages used for Jurassic Park FranchiseEdit
(JP) Visitor Center Lobby
(JP) Visitor Center Rotunda
(JP) Raptor Attack
(JP) Visitor Center Kitchen
(JP) Dilophosaurus scenes
(JP) Control Room
(JP) Theater Ride
(JP) Dinosaur Hatchery
External Links
Edit
Ad blocker interference detected!
Wikia is a free-to-use site that makes money from advertising. We have a modified experience for viewers using ad blockers

Wikia is not accessible if you've made further modifications. Remove the custom ad blocker rule(s) and the page will load as expected.