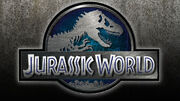 Today I compared our article on JW with the one on wikipedia. One thing was clear to me. We need someone who will take the responsibility for writing the articles about Jurassic World. And we need one now.
Our articles Jurassic World, Jurassic World/Rumours and Jurassic World/Production are in a very bad shape. We need someone who can write properly and will keep the articles free of vandals and update them as soon as there is new trustworthy news.
Who thinks he/she can do this.