Hello everyone,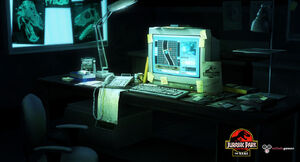 Now that Jurassic Park is back in public's mind we have a golden opportunity to promote our Wiki. We should create video's on our YouTube channel. User:Dr.Mollica used to make video's, but he has abandoned us.
Is there anyone out there who likes to create video's for Park Pedia???
This is a wiki. We will work together on the video's content and you can quit anytime you like.