Hello everyone,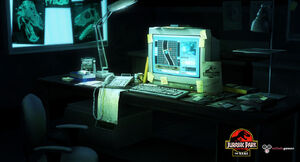 Now that Jurassic Park is back in public's mind we have a golden opportunity to promote our Wiki. We should create video's on our YouTube channel. User:Dr.Mollica used to make video's, but he has abandoned us.
Is there anyone out there who likes to create video's for Park Pedia???
This is a wiki. We will work together on the video's content and you can quit anytime you like.
Ad blocker interference detected!
Wikia is a free-to-use site that makes money from advertising. We have a modified experience for viewers using ad blockers

Wikia is not accessible if you've made further modifications. Remove the custom ad blocker rule(s) and the page will load as expected.