A recent poster sighting at Licensing Expo in Las Vegas by ComingSoon.net indicates that, despite our belief that Jurassic Park IV would be hitting theaters next year, it's slated for a 2015 release. This news is bittersweet -- it's unfortunate that we're going to have to wait another year for the long-awaited sequel, but it's nice having additional confirmation that the project is still in the works.
The poster also doesn't have a numeral following "Jurassic Park," which might indicate one of two things -- either that it's going to be a remake of the original film (perhaps a more faithful adaptation of Michael Chrichton's novel?) or simply that they're doing the super-hip "we don't need a stinkin' number!" thing. Either way, were excited.
Let us know what you think in the comments.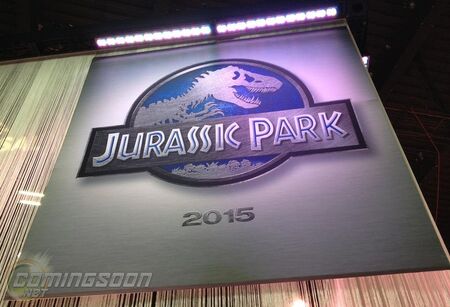 ---
---